BUY AT TRICK'S PLACE (A Zazzle Store)
A store in which each item is configured in a certain way for display.
BUY AT TRICK'S UNIVERSE (A Zazzle Store) – Color
A bulk store where this image is on many items.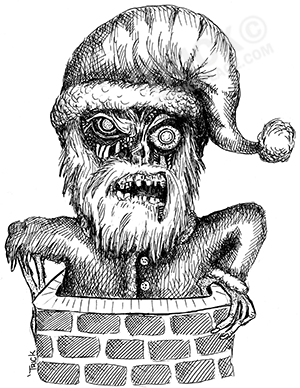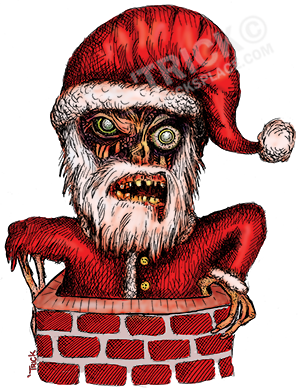 Santa doesn't want cookies this year. Please leave him a plate of brains! This insane Zombie Santa is inside of your chimney . His red Santa suit is torn and the bones in his arm is showing. This is unique pen and ink line art created by me.
Perfect for The Walking Dead fans or people who like Zombie stories and artwork.