BUY AT TRICK'S PLACE (A Zazzle Store)
A store in which each item is configured in a certain way for display.
BUY AT TRICK'S UNIVERSE (A Zazzle Store)
A bulk store where this image is on many items.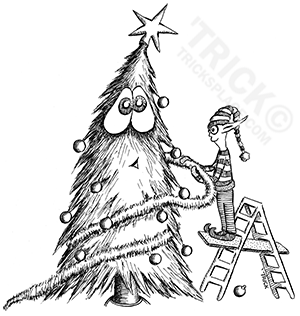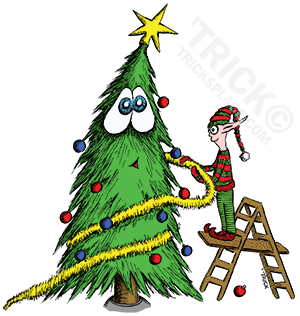 An elf decorating a happy Christmas Tree who can't wait to be dressed up in bulbs and tinsel. The elf is standing on a board across a step ladder. The Christmas tree is smiling and has a star on it's top. Original line art cartoon created by me ('Trick).
On many Zazzle products that you can customize to your own liking using the "Customize It" button. Add your own text, change the background color, move the image, and so on!