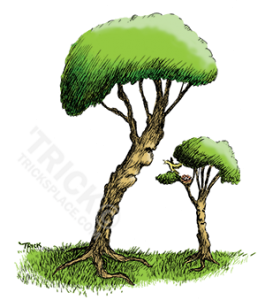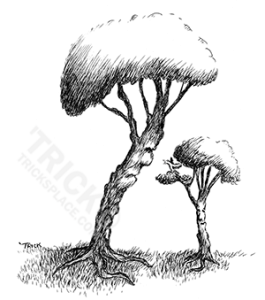 BUY ON VARIOUS PRODUCTS AT
ZAZZLE
A grumpy looking tree (also known as ents) seems to be confronting a bird that has it's nest in a smaller tree. The bird squawks at the large obtrusive tree in a protective fashion. The trees have bright green leaves and sit on green grass. Look carefully at the expression of the trees.
This is original line art created by me ('Trick)
On Zazzle you can customize to your own liking using the "Customize it" button. Add text, move the image, or change the background color behind the trees. Looks great on any colored, black, or white background! Change the shirt (100's of different shirt options) and so on. Customization is what makes these so great!