BUY AT TRICK'S PLACE (A Zazzle Store)
A store in which each item is configured in a certain way for display.
BUY AT TRICK'S UNIVERSE (A Zazzle Store)
A bulk store where this image is on many items.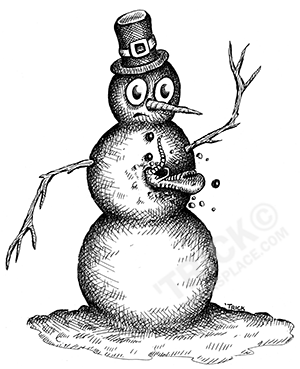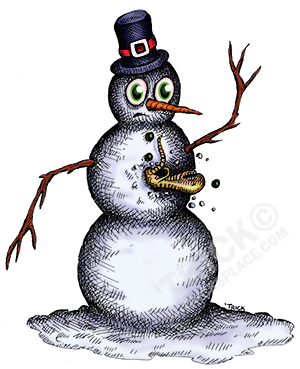 This snowman was just going about his day wearing his cute little top hat (with a buckle), his carrot nose, buttons, and stick arms. Suddenly he feels something rumbling around in his chest. He looks down, surprised to see an alien popping out!  Unique pen and ink line art created by me.
This image is on many products on Zazzle which you can customize to your own liking using the "Customize It" button. Add your own text, change the background color, remove, move, or resize the image, etc. Create a completely unique product with this fun artwork.