BUY AT TRICK'S PLACE (A Zazzle Store)
A store in which each item is configured in a certain way for display.
BUY AT TRICK'S UNIVERSE (A Zazzle Store) – Color
A bulk store where this image is on many items.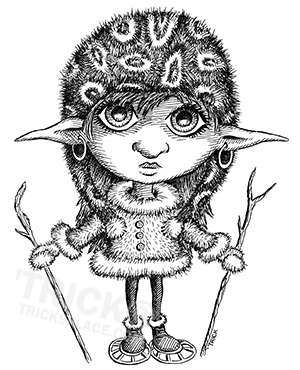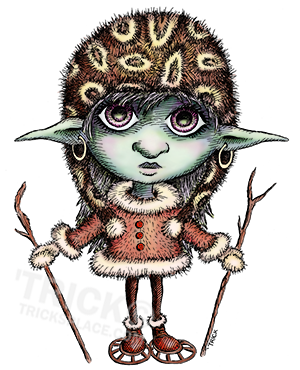 An adorable snow elf wearing a patterned fur (faux fur of course) outfit. This snow elf is wearing snow shoes and its using tree branches as poles to help he through the heavy snow of her climate. She has large cute eyes and her hat is patterned with almost a caterpillar look to it. She is wearing hoop earings, gloves, and boots. Too adorable to pass up.
On Zazzle, use the Customize It button to add your own text, change the background color, or any customization you want! Make a unique product out of this illustration!