Christmas Elf and Present
BUY AT TRICK'S PLACE (A Zazzle Store)
A store in which each item is configured in a certain way for display.
BUY AT TRICK'S UNIVERSE (A Zazzle Store)
A bulk store where this image is on many items.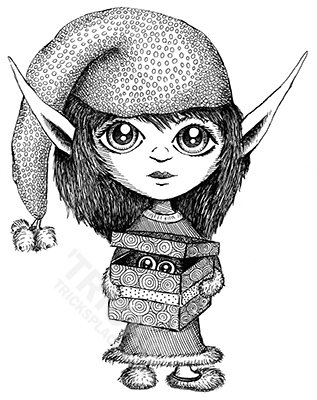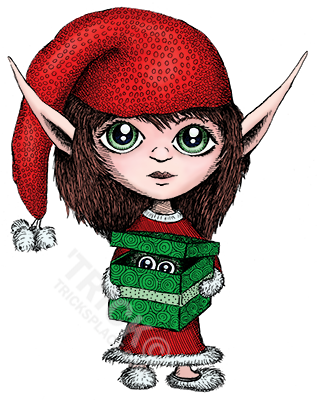 An adorable elf wearing her Christmas pajamas. She has large green eyes, a cute sleep cap, and gloves and slippers to keep warm. She carries a present whith the top of the box partially open and a surprise inside. Two little eyes peep out of the box. This pen and ink line art was detailed to the extreme by me. The cap is comprized of tiny circles, the box is made of swirls, and the rest my normal line patterns.