I just built a page for linking to all of my Christmas / Winter Season artwork! Each of the illustration you see are on a large variety of different Zazzle products that you can customize to your own liking. Think about the possibilities for text or background colors that you can add to these illustrations.
Are you into the extremely adorable or know someone who is?  Take a look at some of these:
The cute Christmas elf in her pajamas carrying a box (with eyes) I created as pen and ink line art and colored it digitally. Look at the pen detail of the hat and box. The mini-santa, the cutest lil' Santa Clause you will ever see, I created digitally, and the happy Christmas tree cartoon (x-mas trees love to be decorated) was pen and ink line art, colored digitally as well. Christmas cute-ness overload!
Or how about something a little less cute and quite bizarre for Christmas:
Zombie Santa is a popular illustration I created using pen and ink and colored digitally. People seem to like this one, probably because it moves away from your typical Christmas art. But speaking of atypical, Santa as a slave driver with a licorice whip kind of makes a little "ethical" point over the labor to make consumerist Christmas goods cheaply. Not for the faint of heart. And an alien coming out of the belly of poor "Frosty" the snowman makes people look twice at the nice winter snowman scene they are seeing. These are on loads of products including shirts, wrapping paper, mugs, ornaments, cards, phone cases, and so on.
Into elves taking sled or sleigh rides? Or how about elves that need to pee? Take a look at these: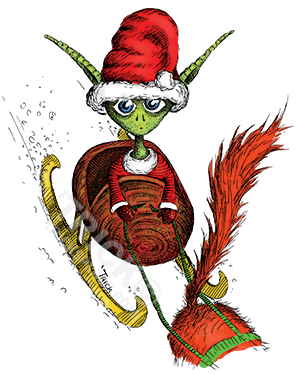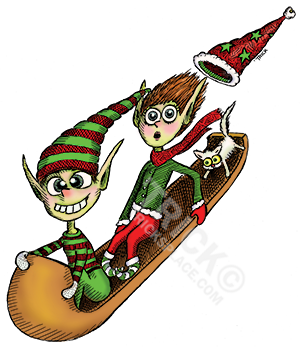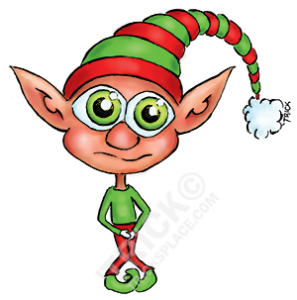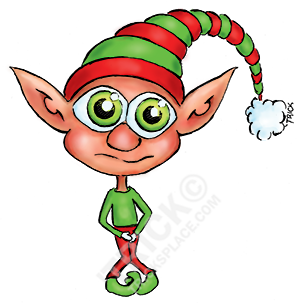 All pen and ink lineart scanned and colored digitally. The first elf in a sleigh isn't your typical elf, but closer to one you'd see in some truly fantasy scene. For the crazy elf sled ride, the boy elf takes his passengers on an unsuspecting detour.  And of course sometimes an elf just has to pee! I plan on adding a lot more Christmas illustrations to the collection. Do let me know what you think.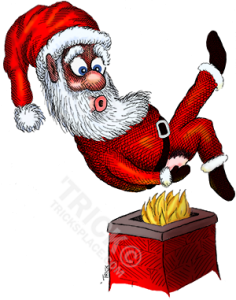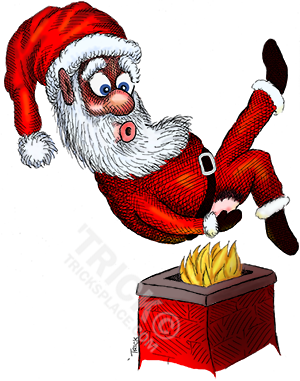 Also, if you like my art and want to see me produce many new pieces of work, you might want to become my patron on Patreon. Not only will you allow me to create many new illustrations and place on many POD products for purchase, but you'll gain access to special patron line art I create just for you! Also, tell me what art you liked the best, found most fun, and so on, and I'll try to produce more of the best stuff.
Have a great Christmas / Holiday Season!
'Trick Slattery